Previously ...
Today wasn't Pasha's best day. Some teenagers from parallel class clung to him and asked for money on his way home from school. They weren't satisfied with predefined "Leave me alone!" and Pasha had to exchange with some punches with them. That is why now Pasha had swollen cheekbone and torn up shirt. Their leader was Sergey, not very tall, dryish boy. Those teenagers liked to gather for "smoke break", drink together one or two glasses of beer and to interfere with strangers.
Pasha didn't know how to punish offenders. He didn't want to tell his parents about that incident, but the robot was the right person to whom he could tell everything. Pasha said to 3-NITI that it would be great to invent a good revenge for them. And 3-NITI agreed to help with emotional indifference.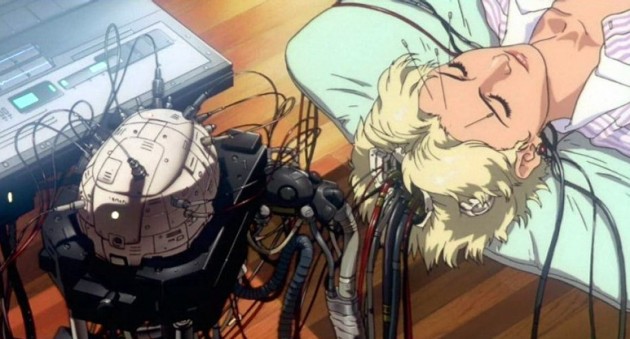 With big backpack behind his shoulders Pasha quietly left his house and moved towards the center of the city to the appointed cafe. Of course, the robot is the expensive thing but who will think that inside of the tourist backpack can be so incredibly valuable thing? Pasha will have to behave normally and beside 3-NITI is not moving that is why the plan should work out well and meeting with Sasha will pass perfectly. But it seemed that three "joyful lads" were following Pasha. When the boy noticed them he tried to escape from them and to disappear in the yards of nearest houses. But modern yards looked like mega parking places, they're so filled with cars that bypassers had to squeeze between cars. Pasha didn't count it that is why he got into a dead end and he couldn't escape from that. Because of hopelessness he said: "3-NITI, rescue me!"
He didn't expect any reaction but as answer to his steps suddenly began to howl alarm of several cars. One step - one car, another step - another car!.. Pasha turned to his chasers and with a sure step began to move towards them accompanied with crazy cacophony of furious cars. When Pasha passed by frightened chasers the car of security service stopped near them. Policemen left the car and made way towards the nearest entrance where was heard howl of an apartment's alarm. In every movement of policemen when they ran, adjusted helmets and submachine guns was felt maturity of a process and strength. A driver of the car noticed teenagers who watched the process with open mouthes, called them over with gesture. Moving between the houses Pasha noticed several other cars with strobe beacon. "Yea-a-a, the robot is a man's friend, indeed!" - thought Pasha and speeded up his steps in his original directions towards the cafe.
Continued ...
The original in Russian...